VHF/UHF Portable Repeaters
 
Built Solid - Water-Proof - Minimal Battery Drain 
20 Watts RF - Tunable to any VHF Pair of 4.5-10Mhz
Quick & Simple Setup Anywhere That's Required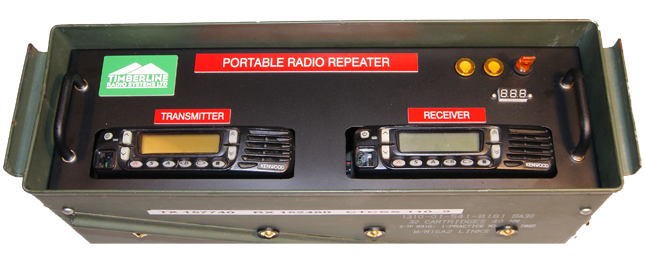 When your life and the lives of others depends on your communications, why compromise?
The TRP-10000 Search & Rescue is built for everything required for Tactical Emergency Radio Comms.
The TRP-10000 series of portable repeaters operate Analog Conventional and can be rapidly deployed to provide instant local or networked radio communication solutions. This nifty gear is all you need to coordinate a search & rescue mission.
The TRP-8000 is built, using best of class radio equipment & world-class Sinclair Duplexers - all built inside a lunch box sized, genuine 40MM US "Ammunition Can" that provides robust protection from dust, dirt, corrosion and most importantly, interface from outside sources.