Built Tough VHF Marine Repeaters Work!
Simple, Quick Setup & Go !
 
NEW!  6 Channel Duplex Talk Channel Capability 26,27,28 & 83,84.85
VHF Marine Repeaters are designed to provide coverage on Marine Repeater Channels as well as Crossband coverage for Land Mobiles and Land Based Stations.  These systems are designed for use in Offshore Operations, for example,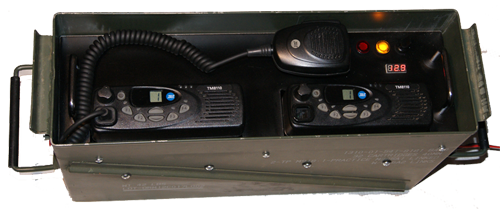 the Carrbean, South America, Central America, South Pacific, Africa and South East Asia, as well as the Canadian Arctic Far North, where the need for access to Extended Marine Communications and linked Marine to Land services are critical for effective safety.
Through the use of Marine Repeater Channels, a weak station would be amplified through the repeater and the signal re-transmitted to other stations on the same repeater channel. Additionally, through an optional UHF link, the signal could be accessed by Land Mobile Users or alternatively, connected to the local Landline Phone System enabling Marine mobiles access to the local PSTN network.
 
Our VHF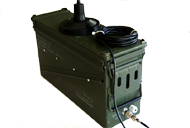 Marine Repeaters are built on a highly configurable platform, using transceivers in modular form, that includes cross-connect modules, and a built-in VHF Duplexer, utilizing a full 25 WATTS of output power.
 
We build different designs to suit your needs; Transportable & Stationary.
VHF Marine Repeaters increase the distance that Standard VHF Marine services can communicate through pre-programmed repeater channels that come standard with all Marine VHF radios. These channels include Duplex Channels 26, 27 & 28 in International Mode (See full list below).
 
Fully Portable Systems built inside a portable insulated ammunition box, or alternatively, a fixed station system, built inside a Communications Shelter; powered from Solar or Conventional A/C.
Other Uses Include Bridge to Engine Room Communications

Often, workers in the Engine room need radio communications above-deck.  Because of the thick steel between decks, this presents a real challenge. We build repeaters that help communications above and below deck through dual antenna systems and leaky feeder type configurations. 
FEATURES INCLUDE:
SOLAR POWER COMPATIBLE !
POWERFUL 25 WATTS OF PORTABLE RADIO POWER !
CHASSIS MOUNTED ANTENNA OR OPTIONAL EXTERNAL
BUILT IN A 40mm US MILITARY AMMUNITION CASE
WATERTIGHT & DUST-PROOF
ANTENNA & VSWR CIRCUIT PROTECTION
DC POLARITY PROTECTION
PROVIDES -90DB NOISE ATTENUATION
TECHNICAL DATA:
POWER AND POLARITY ERROR INDICATORS
DIGITAL VOLTAGE INDICATOR
VARIABLE RF POWER 5 TO 25 WATTS
136-174Mhz VHF 400-460Mhz UHF
VSWR PROTECTION
REVERSE POLARITY PROTECTION
LIGHTENING PROTECTION
MAY BE USED AS A COMMAND STATION
EXTERNAL OR ATTACHED MOUNTED ANTENNA
CTCSS / DCS TONE ENCODING
CW STATION IDENTIFICATION
VARIABLE SQUELCH TAIL
OPTIONAL PHONE PATCH
GENUINE SINCLAIR DUPLEXER - CUSTOM TUNED 5MHZ SPLIT VHF/UHF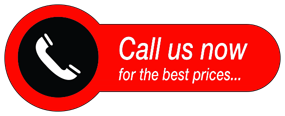 DUPLEXER MOUNTED ON RUBBER SHOCKS TO ABSORB VIBRATION
ELECTRICAL SPECS:
5 TO 25 WATTS OF RF POWER
SOLAR COMPATIBLE - 12 Volts DC batter
Sinclair Duplexer VHF 136-174 Mhz UHF 400-460 Mhz 5 Mhz offset between TX/RX
Maximum Insertion Loss: < 1 Db
MINIMAL current draw: 100ma draw on standby / 2.2Amps on Transmit (15 watts)
Reverse Polarity Protection using Texas Instruments regulator board
Reverse VSWR Protection - Protects against poor antenna or High SWR
When ordering, you may select from any of the
available repeater channels below:
 
| NORTH AMERICA DUPLEX | INTERNATIONAL DUPLEX |
| --- | --- |
| 24 | 64 |
| 25 | 65 |
| 26 CANADA / USA ** (included) | 66 |
| 27 CANADA / USA ** (included) | 78 INTERNATIONAL ONLY |
| 28 CANADA / USA ** (included) | 79 INTERNATIONAL ONLY |
| 84 CANADA / INTERNATIONAL | 80 INTERNATIONAL ONLY |
| 85 CANADA / INTERNATIONAL | 81 INTERNATIONAL ONLY |
| 86 CANADA / INTERNATIONAL | 82 INTERNATIONAL ONLY |
|   | 83 INTERNATIONAL ONLY |
|   | 84 CANADA / INTERNATIONAL ** (included) |
|   | 85 CANADA / INTERNATIONAL ** (included) |
|   | 86 CANADA / INTERNATIONAL ** (included) |
|   |   |
|   |   |
Use This Form To Contact Us With Your Enquiries